From the Desk Of: Pastor Stonewall Hunter, Jr.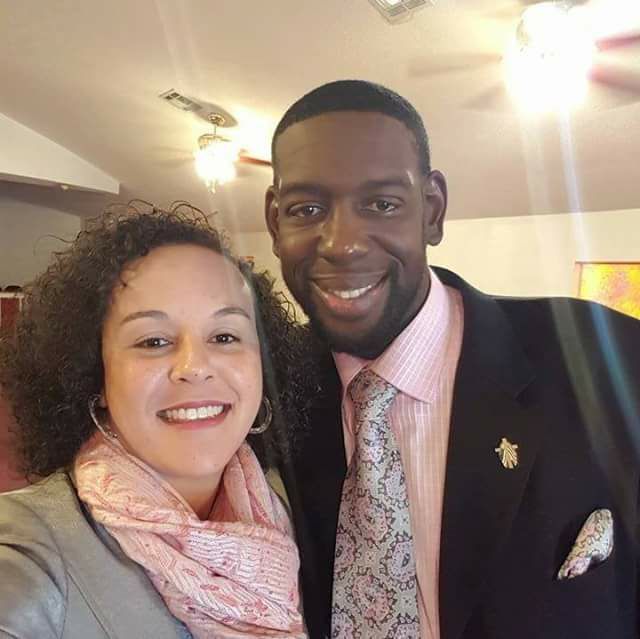 I'm so thankful for this day... my prayer is that everyone I come into contact with will accept Jesus as Lord and Savior! We care and focus to much on the small things.
The main thing is that all men come to repentance and know God! I'm challenging every member of the body of Christ to recommit yourself to Jesus.!
Simply stated,"Do Better"! Go back to your local churches and get back in the race. You've been out long enough and God is still keeping you. Go back to the choir, back to your door, back to your mission, back to your brotherhood, back to your praise dancing!
Whatever you were doing for the Lord, go back now! While you yet have time!!! You are what Jesus needs to impact and change the lives of all that are burdened, lost in sin, and out of His fellowship.
Use love and compassion to lure the lost.
PASTOR STONEWALL HUNTER, JR.
ABOUT : PASTOR STONEWALL HUNTER

PASTOR STONEWALL HUNTER, JR COME FROM A FAMILY GENERATION OF PREACHERS. HE PRESENTS AS ONE OF THE MOST PROLIFICALLY OUTSTANDING YOUNG PASTORS OF THIS AREA. SINCE HE AND HIS CHURCH, DEUTERONOMY BAPTIST CHURCH BEGIN ITS RADIO MINISTRY WITH US, HE HAS CAPTURED THE HEARTS AND MINDS OF HUNDREDS ALL OVER THE WORLD. PASTOR STONEWALL PREVIOUSLY BLESSED OUR MINISTRY A COUPLE OF YEARS BACK WITH HIS SERMONS OF PASSION AND TOUCHED THE HEARTS OF MANY.
PASTOR STONEWALL HUNTER, JR IS A HUSBAND, FATHER, EDUCATOR COACH AND MAN WITH A HEART SO SINCERE FOR GOD, THAT IS IS OBVIOUS JUST BEING AROUND HIM. HIS COMPASSION FOR GOD AND THE BODY OF CHRIST IS REMARKABLE.
HE IS MARRIED TO THE BEAUTIFUL KRISTI MORGAN.
WHEN FIRST I VISITED HIS CHURCH, I WAS TRULY AMAZED AT THE PEACE AND CALM IN AND EVEN AROUND THE CHURCH. JUST WALKING AROUND WAS BREATHTAKING. THE SPIRIT OF THE MOST HIGH IS SO PRESENT. WE THANK GOD FOR HIS PASSION AND EAGERNESS AND THE GREAT PLANS AHEAD FOR DEUTERONOMY BAPTIST CHURCH.
Facebook: https://www.facebook.com/Stonewall Hunter, Jr
AND
https://www.facebook.com/Deuteronomy-Baptist-Church-521444877872494/
DEUTERONOMY BAPTIST CHURCH
503 SOUTH 16TH STREET
Monroe, La 71201
Email:
Skype:
Website:
Phone: (318) 325-8726