CELEBRATING OUR HERITAGE & OUR HISTORY


"TEACH YOUR CHILDREN, SO THAT THEY CAN TEACH THEIR CHILDREN,
AND THEY WILL TEACH THEIR CHILDREN" ......Jackie

From Tiffany Blakeney
Today in Black History we celebrate
TWIN JUDGES, Judge Shera Grant and her twin Judge Shanta Owens.
This may mark the first time in history that identical twins serve on the bench at the same time.
Honorable Grant serves on the Judicial Seat in Jefferson County, Alabama while Honorable Owens serves as District County Judge (also in Birmingham area).
I don't know their parents but I can only imagine that they are doubled over with pride!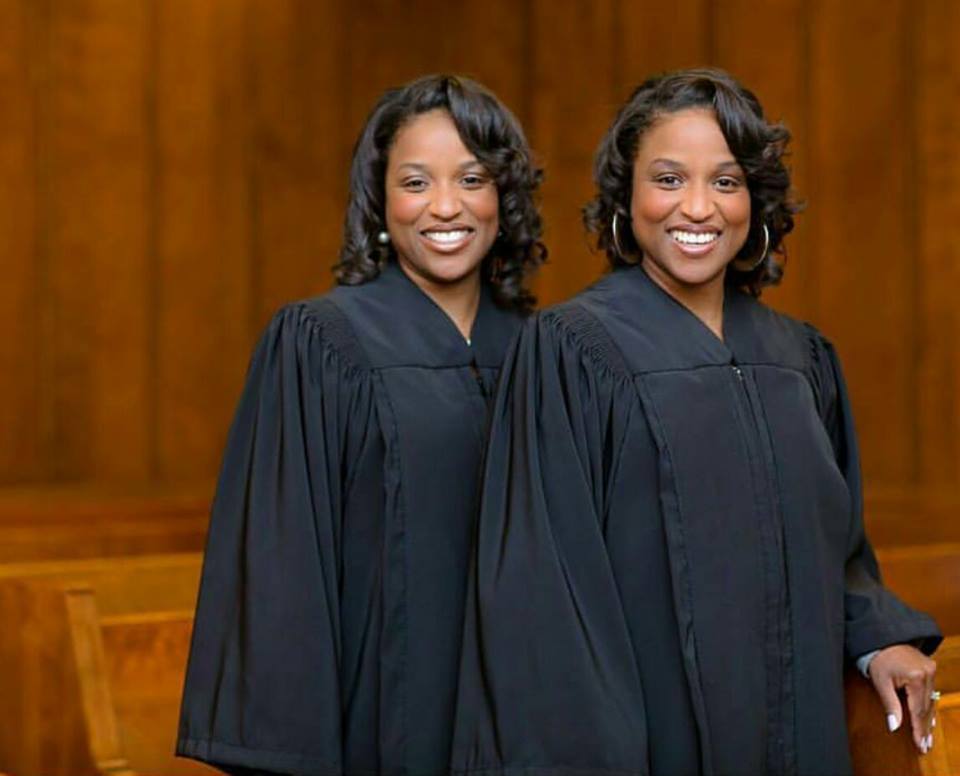 JUDGES SHERA GRANT AND SHANTA OWENS