From the Desk Of: Pastor Ronnie L. Traylor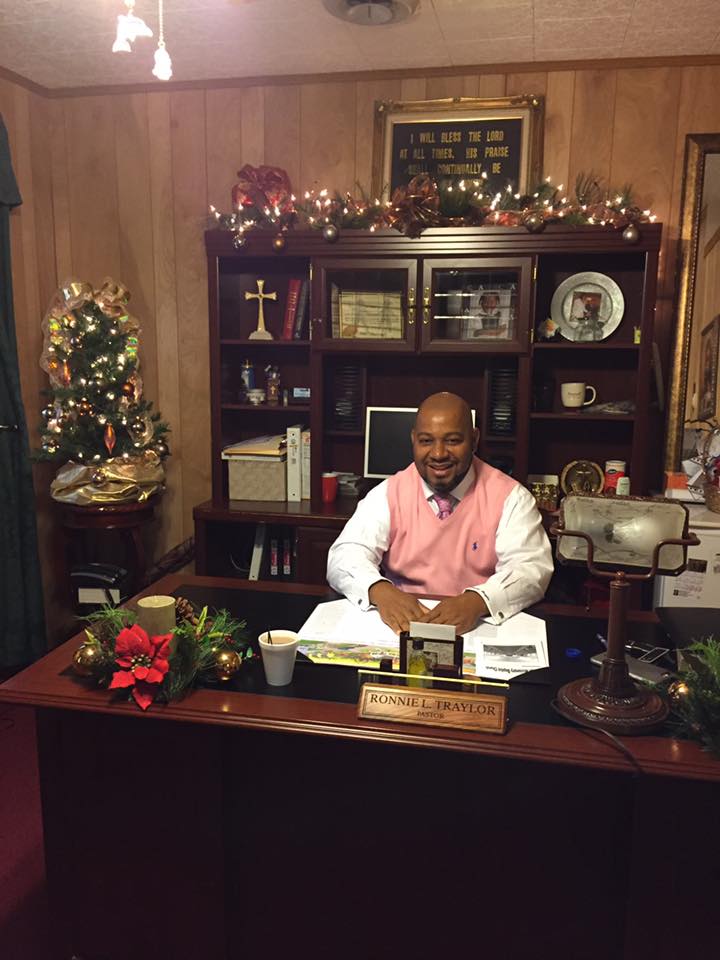 If you put together a beautiful 5000 piece puzzle on a table and something or someone comes and scatters it, don't become angry and filled with resentment...
It may take a while, but just keep in mind that everything you need to put that puzzle back together is still on the table. Likewise, if you have built a beautiful life with Christ as your foundation and something or someone (i.e. a divorce, death, job loss or bad business deal) comes along and scatters it, don't become angry and filled with resentment...
It may take a while, but just keep in mind that if you build it on the right foundation (Jesus Christ) He will see to it that you have everything you need to put your life back together again...
And, even if you lose it all and hold on to God, you still have everything you need. On Christ the solid rock I stand, all other ground is sinking sand.
About Pastor Ronnie L. Traylor

Pastor Ronnie L. Traylor is the Senior Pastor of the Marion Baptist Church in Marion, Louisiana. It is a Progressive Place Of Worship, filled with Powerful Teaching, Intercessory Prayer, tons of Youth and Young Adults, and Seniors as well. There is joyful singing; sometimes lead by him, and an atmosphere of Praise and Worship like you've never seen in such a small community. They offer exceptional outreach events for the Seniors and for the community as a whole.
Pastor Traylor is also the CEO and Owner of Child's Play II Child Care and Development, for which they are the precipitants of The 2018 Black Business Owners United's Best Of The Ark La Miss. Pastor Traylor also oversees the operations of The Award Winning Extreme Athletics Tumble and Cheer Center. He is a well sought after Orator of the Word of God, a Community Activist and Entrepreneur venturing out in to affordable, attractive, functional housing. You should see his design skills.
Pastor Traylor studied Business Management at Grambling State University and Southern University. Can you image what The Bayou Classics is for him? The Father of three, we see him offering remarkable support for them, while handling the responsibilities of his other charges.
Pastor Traylor presents his highly anointed Ministry right here on KDAY LIVE, KDAY LIVE USA, and iTunes. Being one of the longest running Ministries with us, he has gandered a remarkable following of Listeners who grab on to the Worship Services and the Word from the Lord. We are grateful to God for the unforgettable and intriguing Ministry he shares with us.
Facebook:
https://facebook.com/rltraylor
Address:
671 Main Street
Marion, La 71260
Web Site:
www.marionbaptistchurch.org